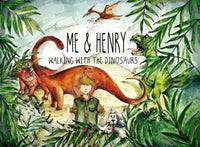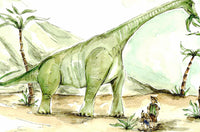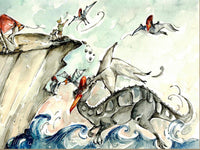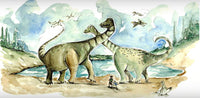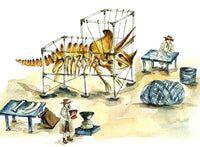 Me & Henry
Me & Henry 'Walking With the Dinosaurs' Book
100 pages that takes your little one back in time on a magical tour of the planet before the dinos roamed the earth, while they ruled and afterwards when archeologists discover their bones.
This fun book is factual and educational and rather than focus on the T-Rex and Diplodocus we all know and love it digs up the lesser known but equally wonderful dinos. You as a parent will love reading this!
The book is a soft back, easy to read bedtime storybook that was issued with the Fall 22 clothing collection.