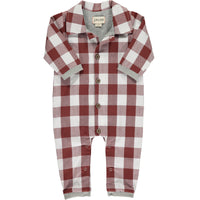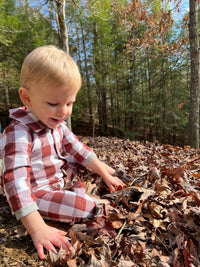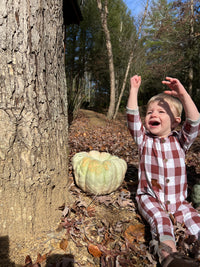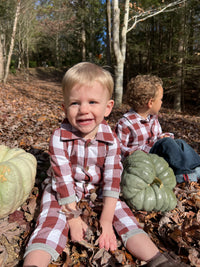 Me & Henry
Rust/White Plaid Lumberjacket Romper
Your little autumn-lover will be the cutest one around in this rust and white plaid lumberjacket romper! The jacket's simple design exudes classic charm, while the plaid pattern adds a fun, eye-catching texture. Whether they're playing in the leaves or just admiring the beauty of the season, your little one will look oh-so-cute!
100% Cotton with a very light padding for extra warmth

Spend over $100 and get a free bedtime story book (below).